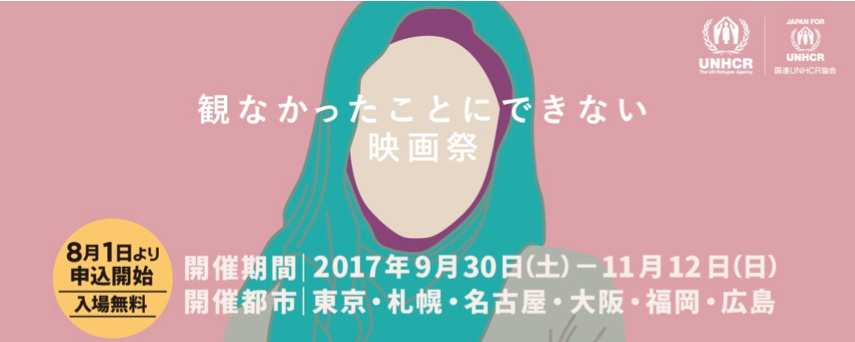 For over a month from the end of September, "The 12th UNHCR Refugee Film Festival 2017," hosted by UNHCR, the UN Refugee Agency, will be held at 6 cities in Japan.
Admission Free
Festival period: Saturday, September 30 – Sunday, November 12
Venue: Tokyo, Sapporo, Nagoya, Osaka, Fukuoka, Hiroshima
13 selected films will be played at many sites. It will be a valuable opportunity to learn the reality of refugee problems which are frequently reported by the media throughout the world.
Please check the official website for more details including trailers and film information, and we hope you will be able to visit and watch many films. Information on Tokyo site is here. Meiji Gakuin University joined this festival as "UNHCR Refugee Films Festival – School Partners" from this year. The films will also be played at the campus of those schools.
The film schedule at Meiji Gakuin will be as below.
Date: Friday, October 20, 2017, 10:55 – 13:25
Film: "Born in Syria"
Venue: Meiji Gakuin University, Shirokane Campus, Room 1201
Admission: Admission Free
Details are still to come.